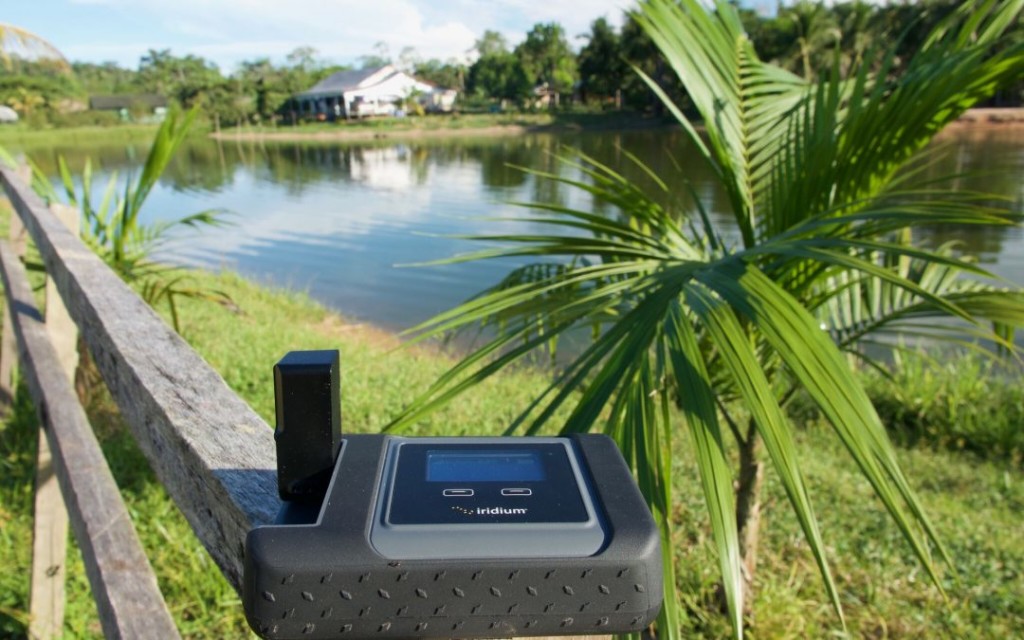 Utilizing the latest satellite technology from Iridium, Last Chance to Paint allows schools around the world to virtually experience endangered people, plants, animals and environments, creating deep personal and meaningful bonds.
The interactive adventures are made possible through the Iridium® network.
Last Chance to Paint features an interactive blog that allows schools to type in questions for us to answer while we are travelling. Last Chance to Paint use the Iridium GO!® daily to receive questions and update their blog with responses to transport their travels to the classroom.
They simply send their photos and blog content via e-mail to their WordPress site through the Iridium GO!, and the site automatically publishes the content. It's very clever, but very simple and user-friendly, and the Iridium GO! works perfectly every time.